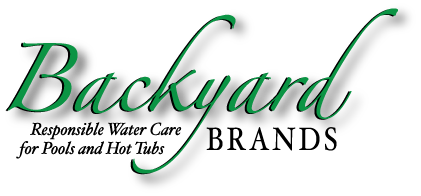 ---

With a brand name like Dazzle, it's clear that we're all about great looking water. Backyard Brands take a lot of pride in developing high performance products that produce consistent results. Their products may be more natural, but they never, ever sacrifice performance to create a greener product!
We've found ways to make your pool and hot tub water look better, feel and smell better by taking stuff out of the water, instead of putting more and more stuff in. It's a healthier, more natural innovative approach to water care.


---
Pool Water Treatment


Hot Tub Water Treatment





Check with your Salt Experts at McKie Pools and Spas on the Special Needs of Salt Water Systems and Salt Water Replacements. Salt water requires special chemicals to preserve the life of your equipment and to ensure your system operates at full capacity.

Share with a friend